Posted by David Marsh on 15 December 2014 09:23 AM
What is a Mobile Dialog Ad (Push-Up)?
A dialog ad is displayed to users as a dialog box inside an app. The dialog ad delivers a strong and clear call-to-action. It is a perfect choice to receive additional income from mobile visitors. Just place the dialog ad code according to standard HTML rules.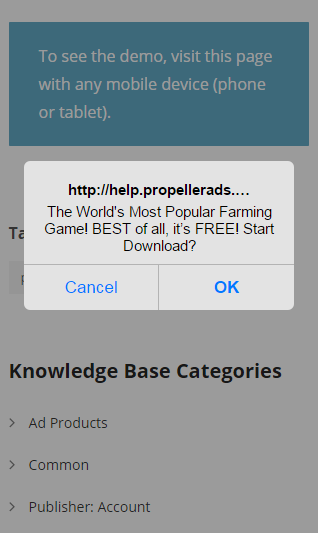 View Dialog Ads Demo (visit with mobile device)
How do I implement Dialog Ad?
For best performance, place the dialog ad code right under the <body> tag on all your website pages.

---